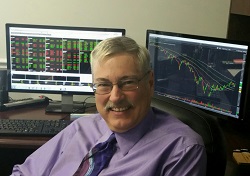 Welcome to RWC Investment Management LLC.
Our Company was founded with an idea, vision, and passion to provide the best customer experience giving each client specialized financial guidance and personal wealth strategies by design. We take great pride in our research, ethical standards and service.
You work hard for your money. Stewardship of your assets is a very serious and important responsibility. We tailor our financial guidance and personal wealth strategies to address your individual situation. The first step is to get to know you. Using your objectives and knowledge about your temperament, we will build your portfolio using a research based methodology that incorporates tax efficiency. After the portfolio is built, it is monitored constantly. Adjustments will be made based on market conditions, individual investment circumstances and changes in your life. We will be there anytime you need us.
To our existing clients, thank you for the opportunity to serve. To our visitors, thank you for the consideration.
Knowing your likely life expectancy is an important factor in making long-term financial plans.